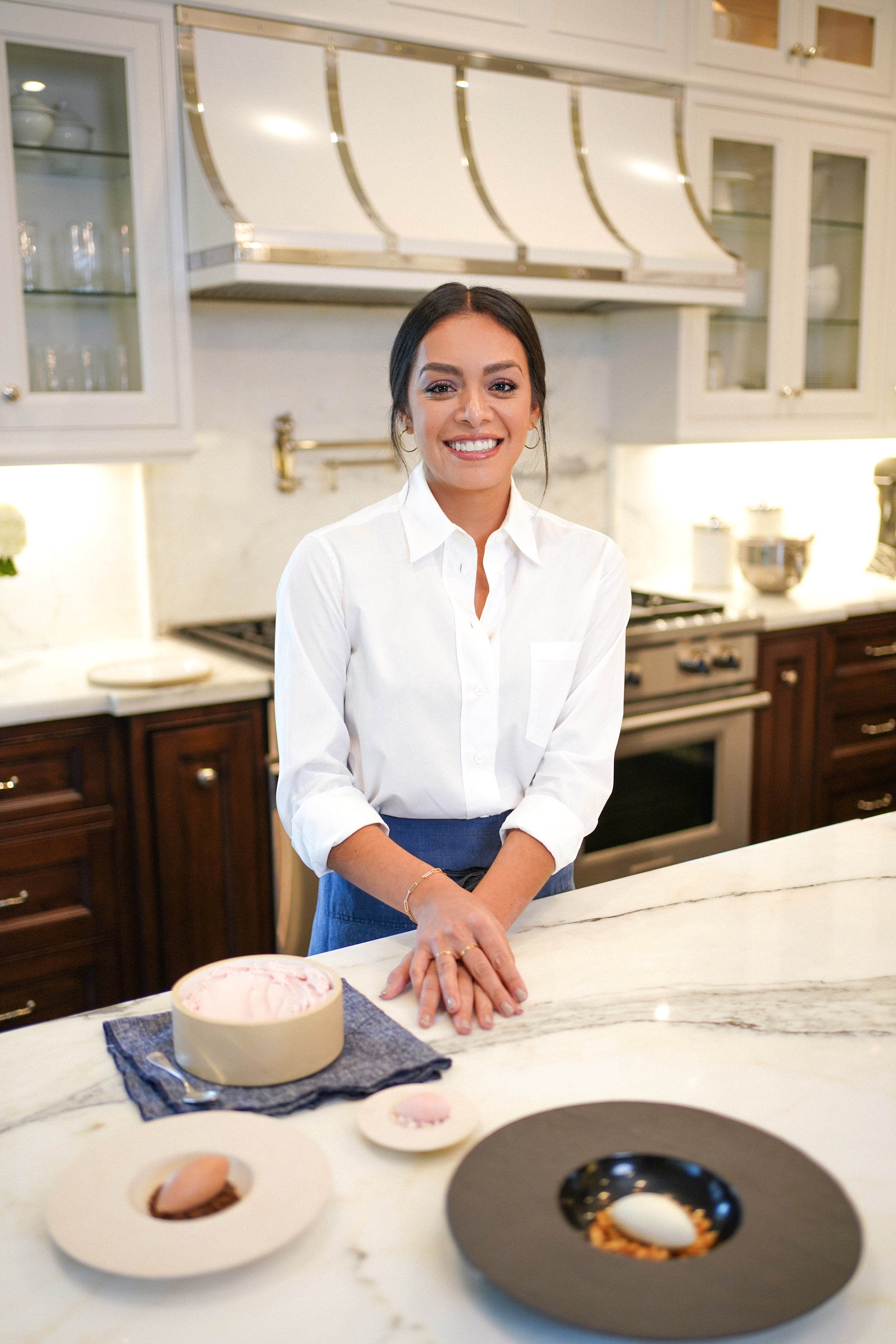 Welcome To My Most Requested Course!
If you've visited my Instagram, you've seen my love for quenelles. It's something that I was completely awful at many years ago, but after much practice, I can now do it blindfolded with my left hand.
I love the beauty and elegance of a good quenelle and anyone can achieve it with a little practice. Turn any basic dessert into a Michelin-style dish instantly.
Grab a spoon and join me for this fun lesson!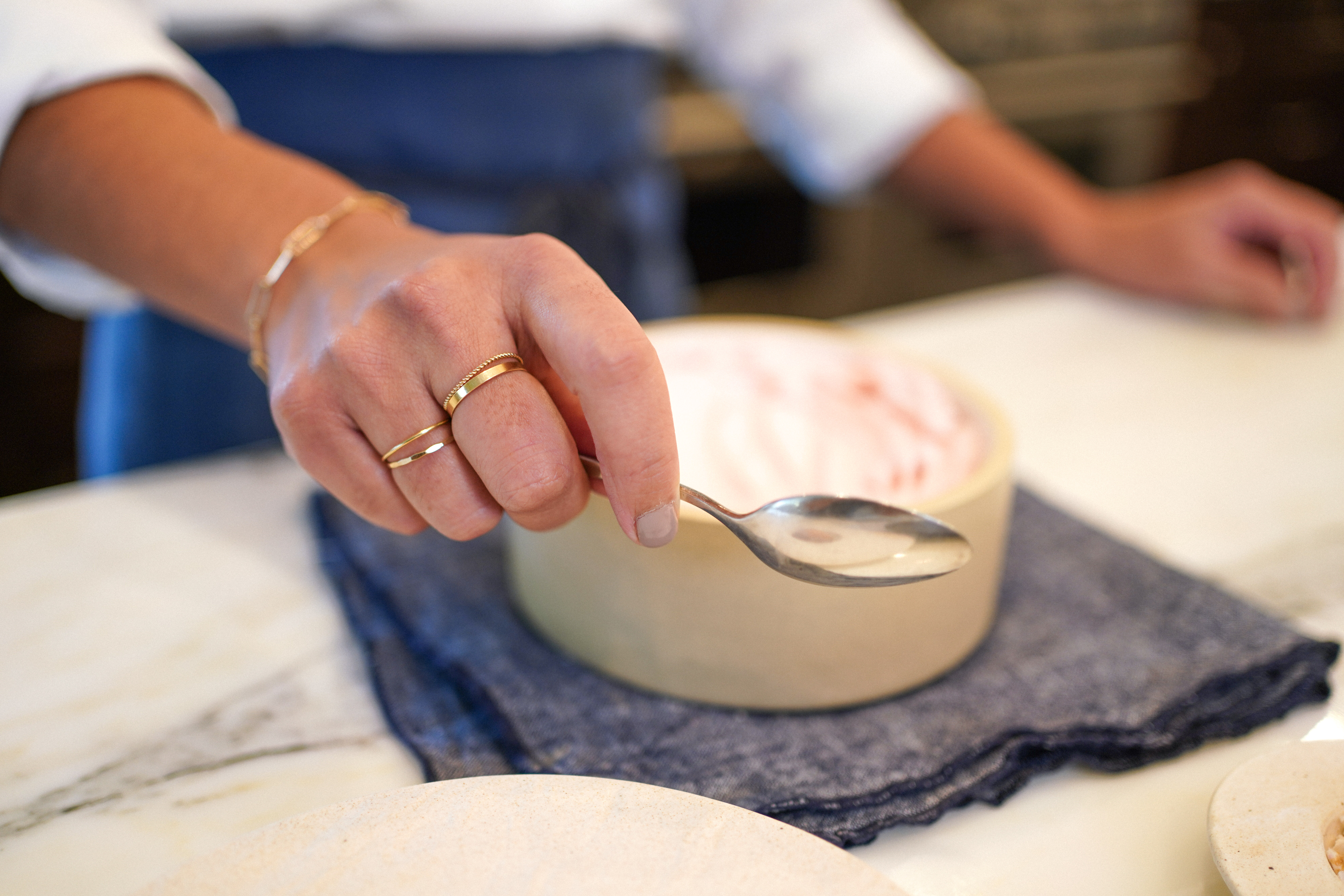 What You'll Learn In This Course
What to Quenelle
Style Of Spoons You Can Use
Step by Step Hand Movements
How To Quenelle On Your Own
Available in days

days after you enroll

The Making Of A Quenelle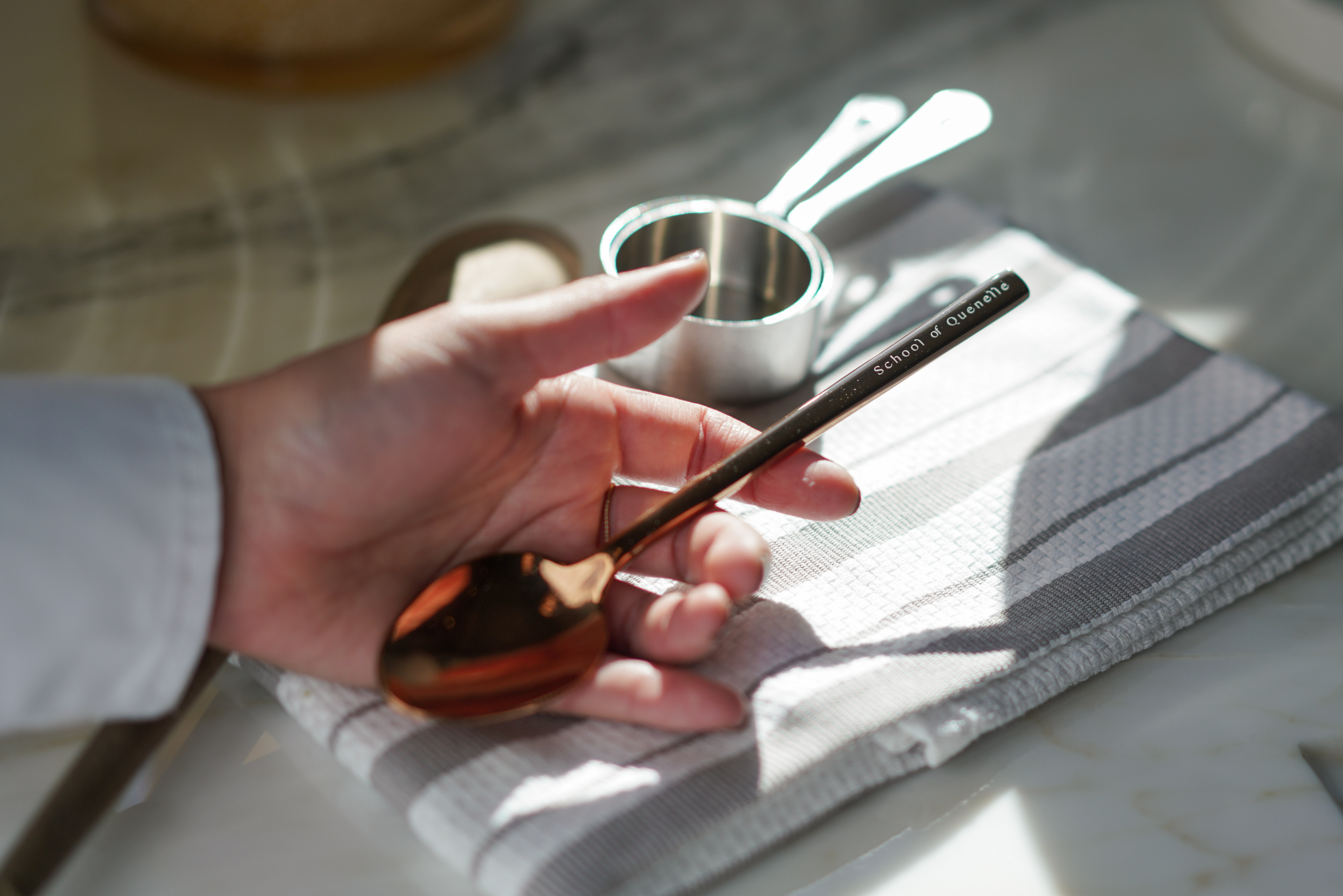 Our Signature
Quenelle Spoon
Looking for an elegant quenelle spoon or simple a new platting spoon to add to your tool kit? Take a peak at our stainless steel spoon.
FREQUENTLY ASKED QUESTIONS
When Does The Course Start?
The course starts when you purchase the course.
How Long Does This Course Take?
Please note that you are purchasing a single course. You can view the curriculum above. Access the lesson at any time of the day when it's most convenient for you.
Can Lessons Be Replayed?
Lesson can be replayed as many times as you need.
Can I Download The Worksheet?
Yes, permission is granted to download one copy of any downloadable materials on the course website for personal, non-commercial viewing only.
How Long Do I Have Access To The Course?
When you purchase the course, you have unlimited access.
Is This Course Only For Professional Chefs?
No, this course is for anyone who is interested in learning how to quenelle. Outside of a professional environment, you can quenelle ice cream at home or for a dinner party to elevate any dish!
Do You Need Any Special Tools To Take The Course?
You will need a spoon and some soft, room-temp butter if you would like to follow along with the technical side.
If using ice cream, make sure the ice cream is scoopable and not frozen solid.
If I Don't Understand Something, Do I Have Access To Chef Allison For Further Questions?
Yes, upon purchasing the course you'll be able to send in any comments/questions regarding the course directly to Chef Allison.