Finding Your Pastry Style
A Guide To Finding Your Dessert Voice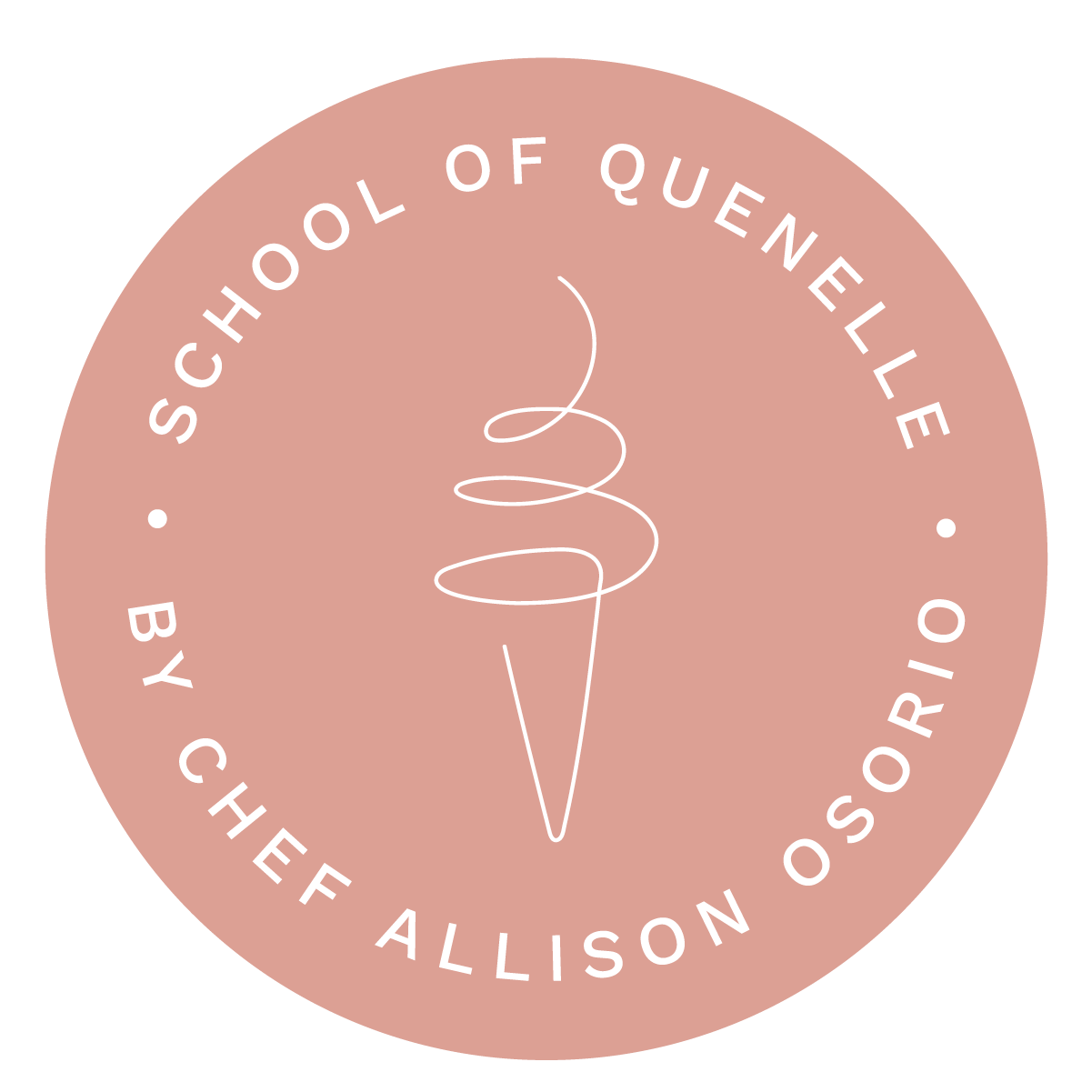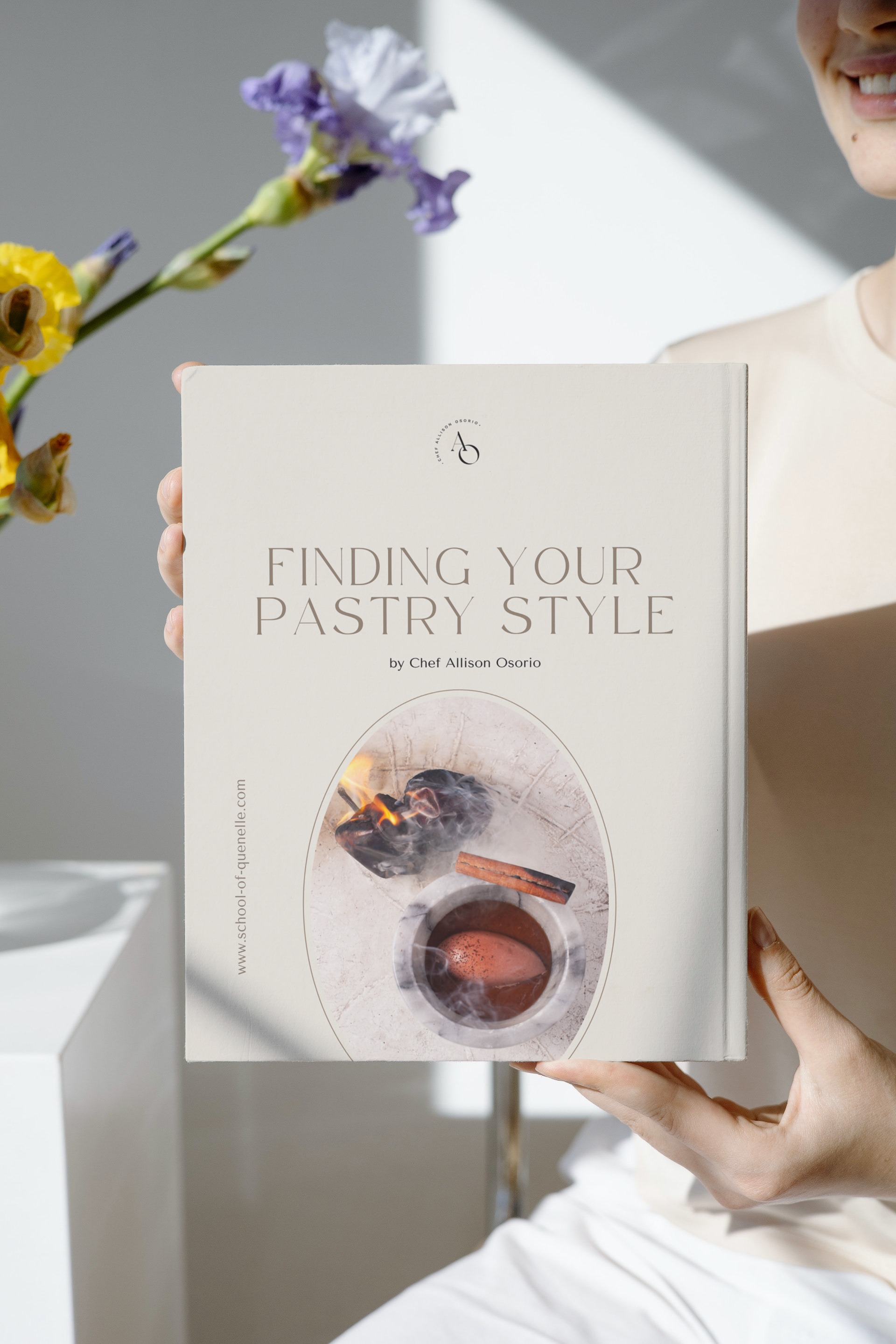 Have you even been stuck on creating a dish? Maybe you've recently been promoted or maybe your branching out on your own. Perhaps you started creating content for social media. Having 'writers block' is something very common in the kitchen. In this course, you'll learn how to navigate that space and get a clear roadmap to finding your style.
Having technical skills is one part of being successful in the kitchen, but being comfortable in creating is equally as important.
After this course, we are confident that you will be able to create new dishes with more ease.


What You'll Learn In
This Course
Identifying Your Culinary Experiences
Finding Clarity In Your Vision
How To Sit With Yourself And Think
Creative Triggers
An Easy Roadmap To A New Dish
Confidence In Creating
Tools To A Well Balanced Dish
Course Homework
This course includes some homework. Like gaining any muscle, you must be dedicated to exercising that muscle, so we encourage you to take the assignment with intention.
Find a quite space and take 10-15 mins to fill out the worksheet. Completing the entire task will show you and teach you many things. It might be easy, it might be hard, but more importantly, there is no right or wrong answer. This exercise is intended to help you sit with your ideas and write them down. And let's be honest, not every idea is a great idea, but it's vital to flush them out on paper. Getting in the habit of moving ideas in and out of your mind will give you greater confidence as you navigate your career in the kitchen.
At the end of the worksheet, you should be left with a real dish idea that you could potentially execute. You'll be prompt to submit your idea to Chef Allison for feedback, and that is totally optional.
Have Fun!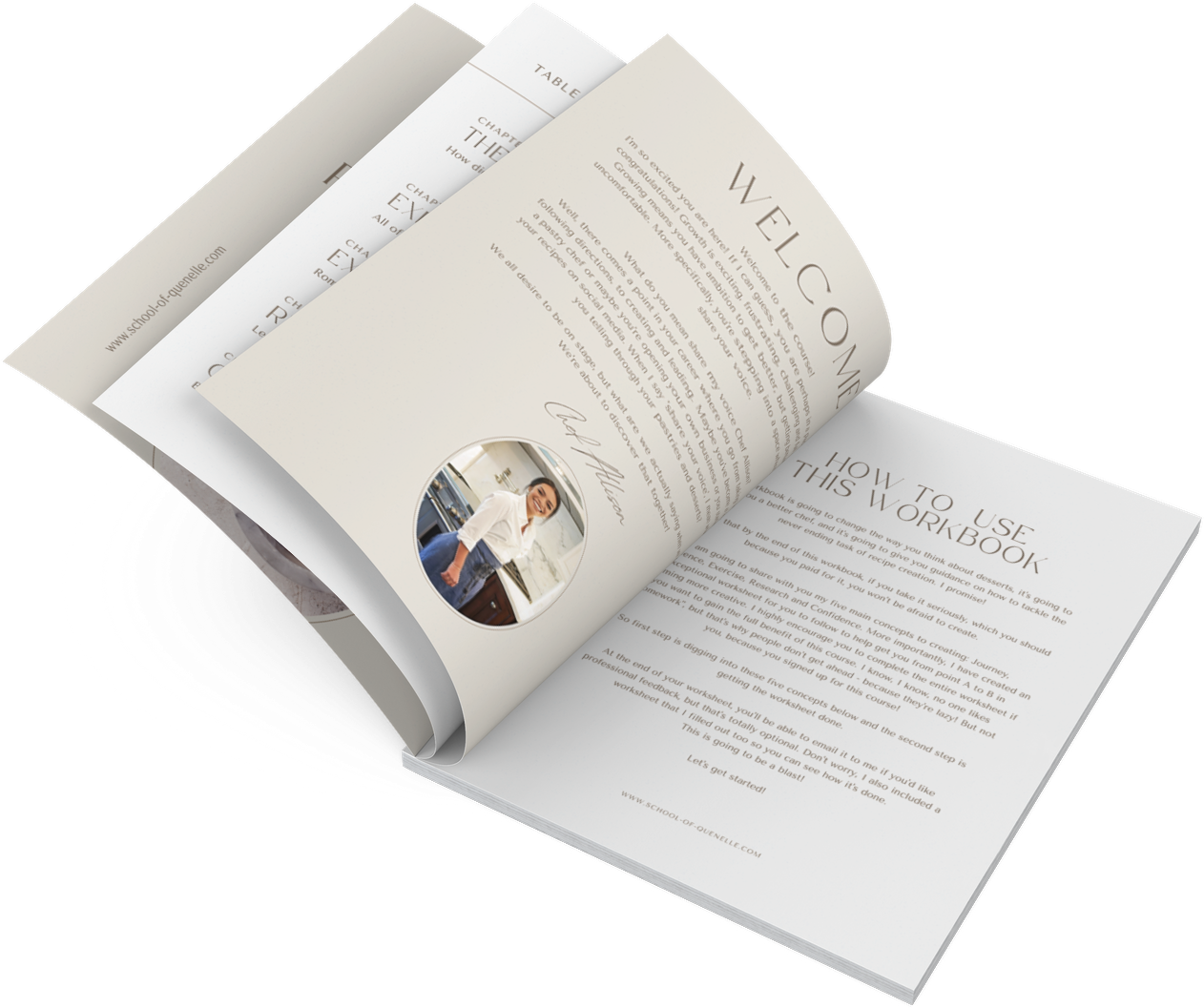 Added Bonus
With the purchase of this course, you'll also receive:
The Plated Dessert Checklist
Color Chart: The Natural Way To Color
FREQUENTLY ASKED QUESTIONS
When Does The Course Start?
The course starts when you purchase the course.
How Long Does This Course Take?
Access the lesson at any time when it's most convenient for you. The course can be taken at your own pace.
*Please note that you are purchasing a single course.
What Is An E-Book?
This is a written lesson, like a book. The course is broken into two sections, theory and practice.
Is The Homework Mandatory?
No, but in order to get the full benefit of this course, the homework is highly recommended. You will have an option to submit your homework to Chef Allison for review at the end, and this part is optional.
Can I Download The Worksheet?
Yes, permission is granted to download one copy of any downloadable materials on the course website for personal, non-commercial use only.
How Long Do I Have Access To The Course?
When you purchase the course, you have 6-month access.
Is This Course Only For Professional Chefs?
No, this course is for anyone who is interested in learning how to create plated desserts or wants to learn how to find their own pastry style.
Do You Need Any Special Tools To Take The Course?
No, this is a written course - like a study guide. All you need is a pen.
If I Don't Understand Something, Do I Have Access To Chef Allison For Further Questions?
Yes, upon purchasing the course you'll be able to send in any comments/questions regarding the course directly to Chef Allison.